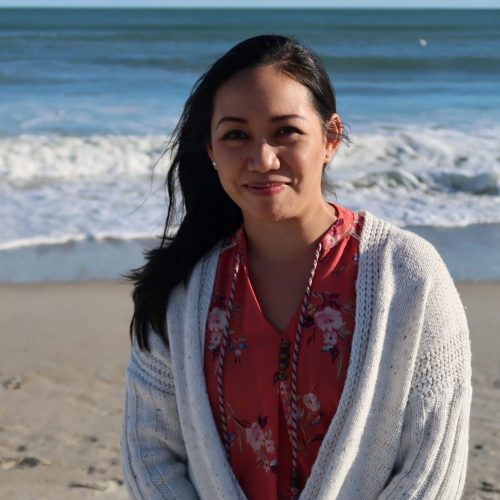 Samantha Getha, LCSW (she/her)
Owner & Therapist of Waves of Courage Counseling LLC
I am a Licensed Clinical Social Worker serving clients across the states of Alaska and Virginia. As an integrative and trauma-informed therapist, I believe that our mental health is part of a holistic system that incorporates our physical, spiritual, and emotional well-being. My focus is on helping you build your strengths, embrace your authentic self, and thrive where you are.

Coming from a military family, I am passionate about serving the military population. I aim to be a support system to those who serve, have served, or who have family that has served. My clinical focus areas include all types of trauma, including combat trauma, anxiety, and depression, but I also help in areas of life transitions, stress, anger, relationship issues, personal growth, and work-life balance. I have specialized training in EMDR and use this modality as a primary intervention for trauma-focused treatment.

In addition to my personal experiences, including bartending on a military installation, I earned my Master's in Social Work degree from the University of Southern California through their Military and Veterans program. My diverse background includes roles as a mental health provider on a military installation, inpatient clinical therapist, hospital social worker, family advocacy outreach manager, and domestic abuse victim advocate. These experiences have helped me to support a wide range of people from various racial and ethnic backgrounds, all stages of life, and diverse sexual and gender identities. I have worked at Eielson AFB and Joint Base Elmendorf-Richardson (JBER). Currently, I offer 1-1 online therapy sessions in my private practice to adults 18+.
I am a big proponent of meeting my clients where they are, walking alongside them to help them navigate and embrace change so they can start feeling happier and healthier in life. I believe in helping you find the tools to weather your storm. I find analogies useful to understand patterns, events, thoughts, and behaviors in our lives. I won't tell you that everything is going to be okay. I will help you look at your situation in different ways and come face-to-face with issues most people tend to ignore. I believe great therapy is rooted in a holistic view of clients when they're treated as a whole person. My therapeutic style heavily incorporates somatic processing styles (mind-body connections), solution-focused, and building upon strengths– sprinkled with a little humor. I help you evaluate your options, ensure you feel heard, obtain new skills, and make sense of past life events to help gain clarity.
"You have to find someone you can trust enough to accompany you, someone who can safely hold your feelings and help you listen to the painful messages from your emotional brain. You need a guide who is not afraid of your terror and who can contain your darkest rage, someone who can safeguard the wholeness of you while you explore the fragmented experiences that you had to keep secret from yourself for so long."
--
Why the name 'Waves of Courage'?
I grew up by the beaches of North Carolina as a military brat. Embracing change was never easy but the beach was my constant. It was my place of calm and healing. I braved a lot of storms but some of my best memories growing up there were on a sunny, beautiful beach. I find the ocean to be a metaphor for life. My hope is for you to find your own place of peace and healing within.
Who am I outside of being an LCSW? Here are 7 fun facts about me!
I'm a curious person by nature, which leads me to lots of learning, connecting, and adventures.
I am part of an avid Jeep community.
I'm second generation Filipino-American.
You'll likely meet my rescue dogs, named Ranger & Maggie, in our televideo sessions.
I used to ride motorcycles (I like to take things slow now).
I've hiked 7 mountains in Alaska (some more than once!)
I'm a passionate foodie and enjoy the farmer's market.
Hiking, camping, and traveling are my jam!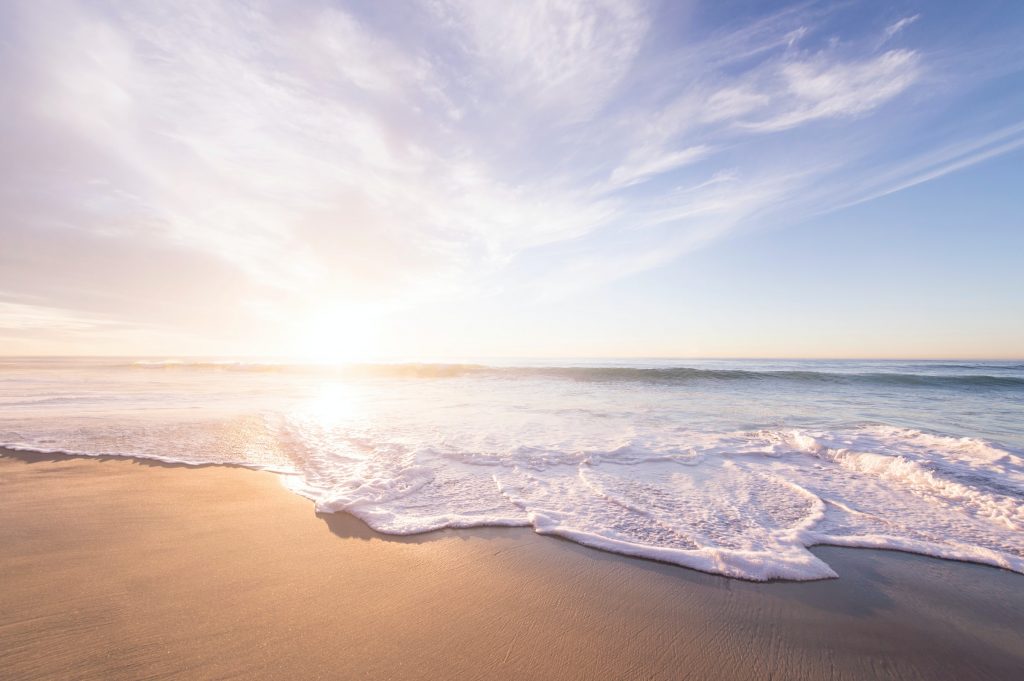 Bachelors of Science in Public Health (BSPH) - Kaplan University
Master in Social Work (MSW) - University of Southern California
Licensed Clinical Social Worker (LCSW) – Alaska #131093 and Virginia #0904012394
Certified in Eye Movement Desensitization Reprocessing (EMDR)

Parts work and attachment-focused integration with EMDR

Dialectical Behavioral Therapy (DBT) Informed

Trauma-Focused Cognitive Behavioral Therapy (TF-CBT)

Structured Sensory Interventions (SITCAP) and Play Therapy techniques

Motivational Interviewing

Prevention and Relationship Enhancement
Program (PREP)

YogaFit for Warriors 100hr Trauma-Sensitive Yoga Certification

Mindfulness

Somatic techniques