Experience the Tides of Transformation
EMDR Intensives for Empowering Change
Serving adults virtually throughout Alaska and Virginia
Are weekly therapy sessions starting to feel like a slow boat on a vast, never-ending sea? Perhaps life's challenges have left you drained, overwhelmed, and lost in a fog that refuses to clear. The weight of it all affects every aspect of your life – work, relationships, and your sense of self. Traditional therapy hasn't provided the relief you crave, and you don't want to keep reliving painful experiences in a single hour and then carry on with your daily life. Talking about trauma is overwhelming enough; the last thing you want is to feel emotionally vulnerable all over again and again.

If you're yearning for a more efficient and cost-effective way to navigate the waters of therapy, then it's time to set sail toward the world of EMDR intensives.
What are EMDR Intensives?
EMDR intensives are a concentrated form of EMDR therapy
designed to accelerate your healing journey. It offers a transformative approach that goes beyond traditional therapy, which can take several months or years to see significant progress, requiring a long investment in money, time, and energy.
EMDR intensives offer an immersive experience for you to address your specific challenges, find faster relief, and promote lasting change.
Are you feeling burnt out and overwhelmed by the demands of your profession?
Are you tired of carrying the invisible wounds of war and the weight of trauma alone?
Feeling disconnected from your loved ones?
Are you finding it difficult to provide compassionate care while neglecting your own emotional needs?
Has trauma impacted your ability to effectively manage stress, maintain healthy relationships, or find meaning in your personal life?
If you've sailed along the currents of any of these questions – it's time to navigate towards a brighter horizon.
EMDR intensives are longer sessions that typically last 2 or more hours (with breaks), delivering an immersive healing experience and transformative results in a relatively short timeframe. These sessions invite you to delve deeply into your healing journey, so you can have greater inner peace, improved quality of sleep, heightened connection with loved ones, and a profound sense of truly living rather than merely surviving.
Unlike the traditional week to week model, these intensives allow you to work closely with your EMDR therapist for an extended duration. You can schedule these intensives for a single day, a weekend, or consecutive weeks. This flexible format allows for a more focused and personalized experience that caters to your unique needs, schedule, and goals.
Currently, I offer virtual EMDR intensives, allowing you to embark on your healing journey from the comfort of your own home or a location of your choice anywhere in the states of Alaska and Virginia.
EMDR intensives offer support to those who:
Don't want to wait weeks, months, or years for progress.

Prefer to deep dive in and work in bigger chunks.

Are unable to fit EMDR therapy into their weekly demands.
Are feeling triggered and overwhelmed in between sessions after talking about their trauma.
Are a busy parent or a working professional.
Travel often.
May be in talk therapy but are looking to work on a specific issue to then return to their primary therapist.
Are grappling with the impacts of traumatic experiences.
EMDR intensives may not be suitable for:
Those with certain medical conditions.
Severe mental health issues or uncontrolled dissociation.
People who are currently experiencing severe crisis or instability in their lives.
Recent suicide attempt or hospitalization
Unstable home situation, work, and/or social support.
Acute addiction or substance dependency.
Those who are uncomfortable with intensive therapeutic experiences (longer sessions) may wish to explore other options.
Benefits of an EMDR Intensive
Imagine giving yourself the chance to dive deep into the healing process. Instead of "band-aid" solutions or toughing it out, the goal is to help you find long-lasting relief, inner peace, and reestablish control over your life.
While the traditional medical model of 60-minute therapy sessions can be helpful, they may bring to surface unresolved past wounds in between sessions, leading to heightened levels of symptoms. That's where EMDR intensives come in — offering a powerful alternative for individuals dealing with these "exposed wound" experiences or those who are seeking deeper, accelerated therapy over a sustained period of time.
Participating in EMDR intensives can make a significant impact on distressing memories and the symptoms they bring, allowing for the reprocessing of traumatic experiences and promoting true healing. 
EMDR Intensives are all about giving you the support you need to handle those intense emotions, reactions, and negative thoughts that can get in the way of living your best life. This therapy is truly transformative, helping you find your balance again and taking charge of your own life.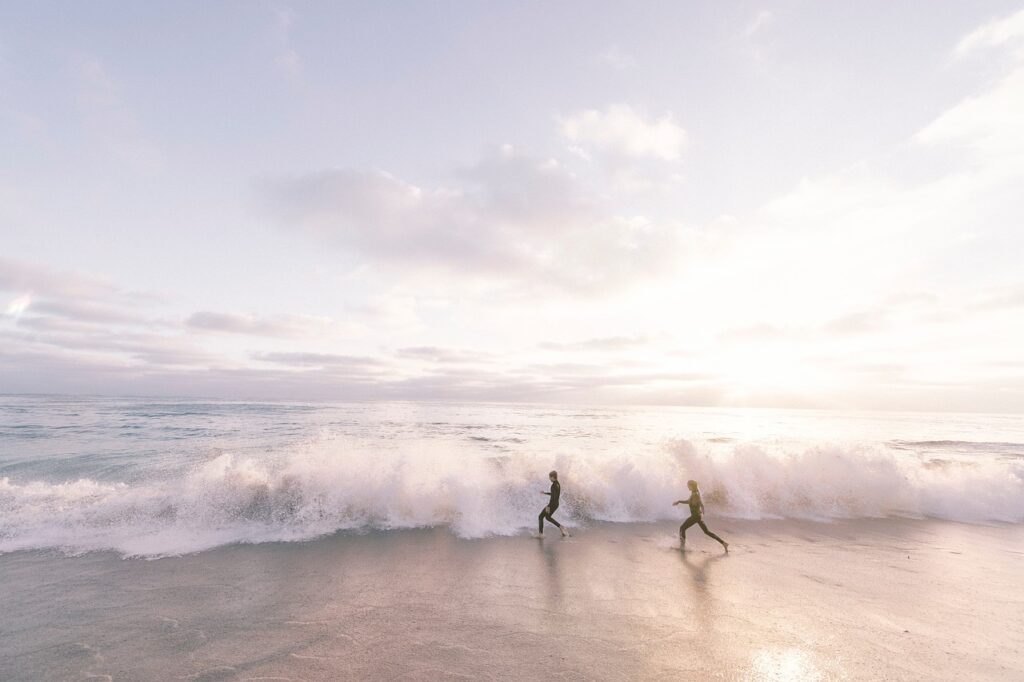 Phase 1: Navigating the Waves - Exploring EMDR and Consultation
In this phase, you will be required to complete a pre-screened form, which will also include general information about EMDR, the intensive program, and the process. Following that, we will reach out to see if you'd like to schedule a complimentary 20-minute meet-and-greet (consultation). This will also be an opportunity to determine if we are a good fit to work together before committing to a full assessment, if telehealth is suitable for you, and address any inquiries or worries you may have.
Phase 2: Toes in the Tide - Assessment and Preparation
During this phase, we are dipping our toes in the water and will conduct an intake assessment to evaluate your suitability for the program. We may plan for 1-3 regular follow-up sessions prior to the intensive to ensure we have everything we need to plan. We will also address any questions or concerns you may have, provide resources to support you, and create a plan for the intensive sessions. If we decide to proceed with the Deep Dive phase, you will receive a personalized workbook and resourcing recordings to aid in your progress then book your "deep dive" session in the next 2-4 weeks. Workbook is to be completed 7 days prior to the intensive appointment.
Phase 3: Deep Dive - Intensive Session
Intensive session(s) involves delving into the core traumatic experiences we chose to target in our planning and processing them thoroughly using EMDR therapy. We may integrate other trauma-informed approaches such as mindfulness, yoga, grounding skills, parts/ego-state work, or DBT techniques. This would also be the time to use those resourcing skills we learned in the intake session.
Phase 4: Resurfacing Strong: Post-Intensive Follow-Up and the Waves of Progress
We will plan to reschedule a follow-up 2 to 4 weeks after the intensive session. This is a time to reassess our work together, delve into the progress made, and explore any adaptive changes and new insights you have incorporated or observed in your daily life. Additionally, we will work together to establish a mental health maintenance plan moving forward.
Types of Customized EMDR Intensive-Focused Packages
Riding the Waves – Somatic Coping Skills Package- 1 three-hour session (Somatic coping skills for learning your window of tolerance, finding stability, emotional awareness, and confidence-building through practices like grounding tactics, bilateral stimulation techniques, mindfulness, yoga, meditation, and breathwork. Ideal for managing everyday stress, emotion regulation, and/or preparing for trauma work.)
Tidal Resilience – Recent Event Package– 1 to 2 three-hour sessions (The focus is on recent traumatic events within the past 6 months. Examples: ongoing traumatic stress with first responders and military, car accidents, natural disasters, healthcare professionals and healers with compassion fatigue/vicarious trauma/burnout, etc.)
Breaking Barriers – Core Beliefs Package– 2 to 3 three-hour sessions (This package targets deeply ingrained limiting beliefs that keep us "stuck" ie. "I'm unworthy", "I'm a failure", "I'm not good enough", etc.)
Anchored in Connection – Attachment-Focused Package– 3 to 4 three-hour sessions (Tailored for individuals with childhood or complex trauma, this package focuses on a specialized protocol for internal healing and securing a healthy attachment within oneself. At the conclusion, personalized recommendations for an EMDR package will be provided to address your specific unresolved trauma needs.)
*These are recommendations but can be customizable to fit your unique needs
Your EMDR Intensive Includes: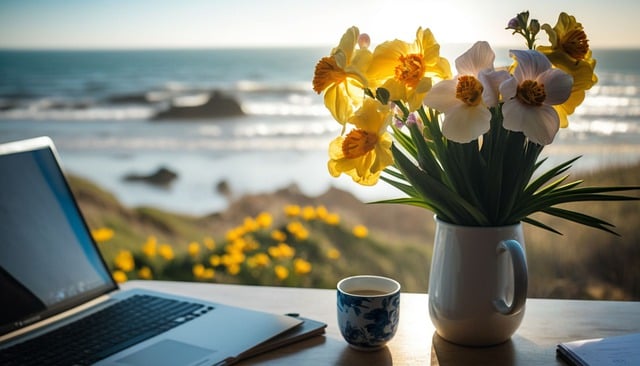 Welcome Kit
Customized Treatment Workbook for your records
90-minute Pre-Intensive Interview Assessment
(optional additional 1-3 hour sessions for thorough preparation before the intensive at an additional fee)
[1-4] Intensive Days (3 hours each day)
50-60 minute Post-intensive Follow-up 
Access a secure chat and online journaling feature throughout the duration of the intensive program (expect 1-2 responses within 24 business hours)
(additional 2 to 3-hour intensive sessions can be scheduled at an additional fee)
EMDR intensives are a cost-effective way to invest in your mental health, condensing the therapy process into a shorter period for profound results. EMDR intensives are not covered by insurance and are self-pay. Insurance may cover the Pre-Intensive Intake, prep sessions, and the follow-up session. 
Your investment includes:
Pre-Intensive Interview Assessment (90 min)
Optional 1-3 prep sessions (60 min)
Weekday Intensive Hourly Rate (3-hour blocks)
Weekend Intensive Hourly Rate (3-hour blocks)
Post-Intensive Follow-up (50-60 min)
Additional intensive sessions following your scheduled program

$175/hour in two to three-hour blocks
A credit card on file is required. All major credit/debit cards and HSA/FSA cards are accepted. I also assist with out-of-network billing, financing, and payment plans.
*A 50% non-refundable deposit is due at the time you book your Therapy Intensive. The remaining 50% is due on the first day of the Intensive Session. This covers developing your individualized treatment plan, personalized treatment workbook, unlimited access to videos and resources, reserving your scheduled appointment, and your Welcome Kit.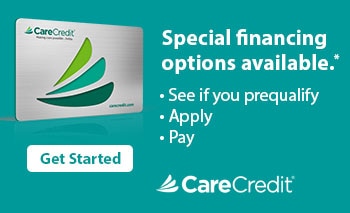 Research Supporting EMDR Intensive Therapy
Research on EMDR intensives is limited but growing. Studies have shown promising results regarding the effectiveness and efficiency of this approach. Research suggests that this approach can be a valuable and efficient option for individuals seeking trauma-focused therapy. Here are some linked studies:
Reach out for a free 20-minute consultation so we can address your questions or any inquiries.
We carry around our stress and past experiences, emotionally and mentally as well as in our physical body. It can be hard to live your life and be present when your past continues to keep you stuck.​